#HonorMJ LIVE - June 25th, 2019
<!–– 2864 ––>
Souza
Posts: 9,396
Who will be joining the #HonorMJ LIVE tomorrow at 4pm EST? <br />It will be 'open mic' for anyone who wants to share their MJ story or memories in chat! <br />Register for our Discord chat to join here:
https://discord.gg/GdxYDpr
<br />Are you too shy to come online? You can email us your story or post it in the comments and we will read it for you! <br />Of course you can also record your message in advance and send it to us!<br />Email: info@themichaeljacksoninnocentproject.com <br /><br />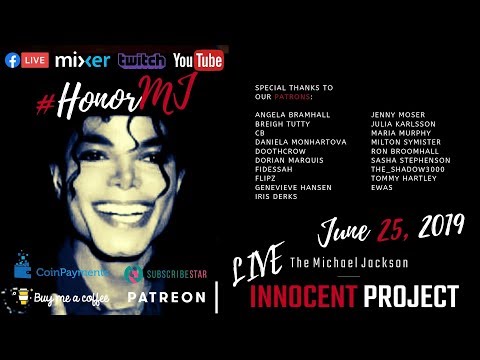 /><br />#HonorMJ
"For we wrestle not against flesh and blood, but against principalities, against powers, against the rulers of the darkness of this world, against spiritual wickedness in high places."
<!––NOFDP 2817 ––>